Welcome to The Authorized and Official Kase Canada Store
We ship from Kelowna B.C. Canada and we will match any Canadian Advertised Price
Scroll down to meet the Kase Canada Team
Make sure you reach out to Jim if you have any questions. Just click on the contact button and it will go directly to Jim Brompton Canadian Brand Ambassador
Brand new
K9 Filter Kits
With minimal color cast, you will be able to capture the true color of nature. The high quality optical glass delivers incredible sharpness. All Wolverine Series filters are scratch resistant, waterproof, anti-glare, and easy to clean.
Shop K9 Filter Kits
Shop All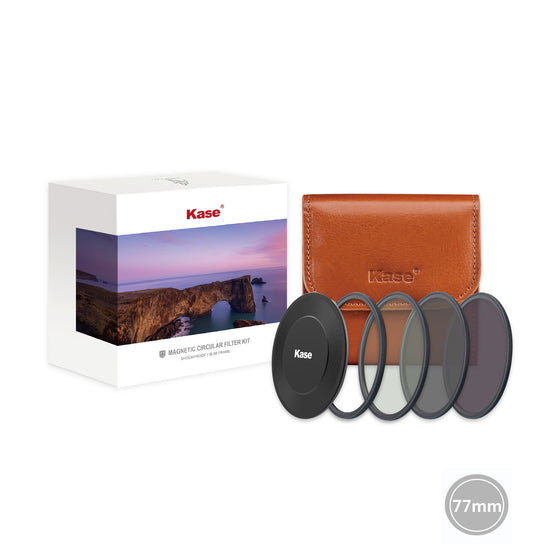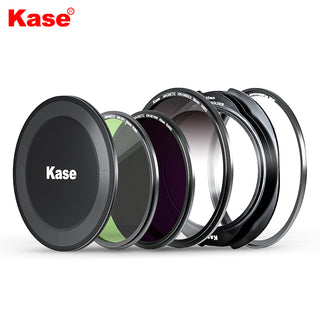 Incredibly Simple to Use
Magnetic Circular Filter Kits
Kase Wolverine Magnetic Circular Filters have outstanding image quality and a very rugged, durable design. The magnetic application makes it easier to attach filters on the fly much more quickly, meaning that you're more likely to use them
Shop Circular Kits
Shop All
K9 Filter System
Easy To Use
Easy to attach and swap filters. Use both circular filters and square filters simultaneously.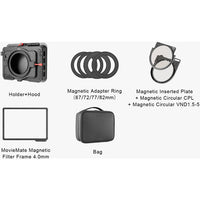 Brand new
Collection Video Filters
Kase Magnetic Matte Box Series and Cinema Filters The Kase Magnetic Matte Box System coming soon. The Kase Matte Box is a magnetic system with easy and fast installation with the use of a magnetic holder, circular filters and cinema filters. With a module design, each part is detachable to give you the flexibility to create whatever combination you need. Using 95mm circular filters and adapters to use on smaller lens threads. The 95mm circular filters work with a slot-in magnetic design for quick installation, stackable and can be used on their own or with the Matte Box holder.
Movie Mate Systems
Canada's Brand Ambassador
Jim Brompton
Jim Brompton, MPF
Canadian Brand Ambassador for Kase Filters 

Jim Brompton MPF Master Photographer in Fine Art
Jim Brompton has had over 40 years of experience as a professional and award-winning nature photographer. He has owned a photography business since 1978. 
Jim holds the number one spot on Google under searches for Canadian landscape photography or Canadian landscape photographer. Jim can be reached at www.jimbrompton.com or on the contact link on this website.
The Pro Partner Team
Canada's Pro Partner Team